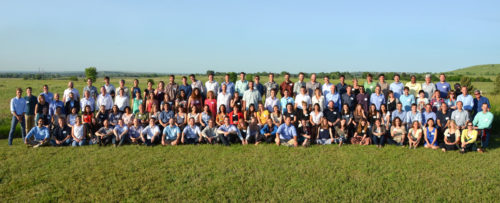 People
Alex is primarily working with the Business Renewable Center to accelerate the sustainable purchasing of renewable energy. He is also working to open new markets and scale impact by developing data based tools that streamline decision making.
BACKGROUND
Alex began his career in research and development at a vehicle telematics startup company. To move closer to his passion of solving environmental problems, he consulted on the development of an online water conservation tool for agricultural stakeholders in the Colorado River Basin. On the side, he taught English as a second language, and volunteered on an Engineers Without Borders project in Panama.
Beyond energy, he has applied his skills to co-found the North American Coalition for Insect Agriculture. The group will help establish the nascent industries related to insects as feed and food by organizing the varied interests and resources. He is especially excited by the potential of the feed industry to address two significant ecological issues, food waste and over-fishing.
EDUCATION & AWARDS
Master of Environmental Management (Economics & Policy), Duke University
BS in Mechanical Engineering, University of Michigan
2017 One Energy Scholar, President Appointee of Duke Campus Sustainability Committee
WHAT MAKES YOU MOST PROUD ABOUT WORKING AT RMI?
"I am proud to work with an incredibly talented team at an organization uniquely positioned to decipher, influence, and connect the evolving energy ecosystem across the world."