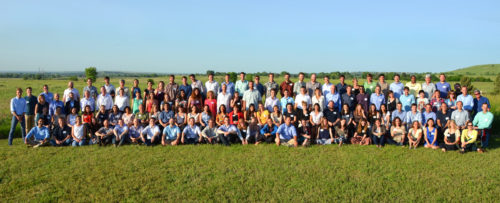 People
Heather is an Associate on the Mobility Transformation team. In this role, she focuses on strategies to electrify fleets of high-mileage vehicles that will support the future of shared, electric, autonomous Mobility-as-a-Service. Heather works on-the-ground with key stakeholders in Austin, TX. She joined RMI as a contractor in October of 2016 and officially joined RMI as an Associate in September 2017.
BACKGROUND
Heather joins RMI with a diverse background in the cleantech industry. After working at Chesapeake Energy and Access Midstream for a year in the GIS department, she decided to pursue a dual-master graduate degree in International Material Flow Management and International Cooperation Policy. While studying, Heather interned at the Oklahoma Department of Environmental Quality and at the German Institute for Applied Material Flow Management where she contributed toward an Energy and Resource Master Plan for the State of Aguascalientes, Mexico.
Upon graduation, she spent time at CleanTX, where she ran the first-ever EV group-buy in Texas, CleanTech Open, Meridian Solar, and Austin Energy, as a fellow on the Department of Energy's grant-funded SunShot Initiative, Sustainable and Holistic Integration of Energy Storage and Solar PV (SHINES) project.
EDUCATION
B.A., Environmental Sustainability: Planning and Management, Political Science (minor), Spanish (minor), University of Oklahoma
M.Sci., International Cooperation Policy, Ritsumeikan Asia Pacific University
LOCATION
Austin, TX
TWITTER HANDLE
@HeatherAnnHouse